best seller
Cafe FJ: Grounded Collection
You're a strong warrior, ready to conquer each day with tenacity and determination! Make way, world! For the undisputed champion of all things approacheth!! But first...coffee.
Our Cafe FJ: Grounded Collection will keep you feeling alive, refreshed, and ready to take on whatever the day has in store.
Transform Your Coffee Scented Candle into Your New Favorite Mug
Enjoy the warm aromas of freshly brewed coffee, sweet maple, and French vanilla. Once the wax melts away, you won't be left empty-handed. Instead, you'll have a stylish mug featuring an empowering message to start your day. Crafted for your convenience, it is both microwave and dishwasher-safe.
Awaken Your Senses with a Coffee Scented Bath Bomb
Inspired by the rich and invigorating aroma of freshly brewed coffee, these bath bombs will leave your skin silky soft, your senses rejuvenated and your spirit revitalized. The surprise that awaits you inside will make the experience unforgettable.
THE JEWELRY
10 Fall-Inspired Rings
After you say "Thanks a latte!" to your candle and bath bomb, you'll discover 1 of 10 coffee-inspired rings.
Each ring is plated in 18K rose gold and features a stunning combination of clear, coffee, and champagne CZ stones. Collect all 10 so you can perfectly espresso yourself!
The smell of this bath bomb is divine! It practically melts in the tub and soothes my tired brain. I would get as a gift for a friend or stock up for myself!
I absolutely love my candle! I burned it already and am so happy with my ring and new coffee mug! 
I absolutely LOVE this entire collection! The aroma is subtle, not strong, and true to the description of an amazing mixed brew of coffee, vanilla, and sweet maple.
Absolutely love it! Spectacular scent and beautiful ring. Love it so much ordered one for my daughter.
Beautiful ring and great fragrance! Just bought 6 more!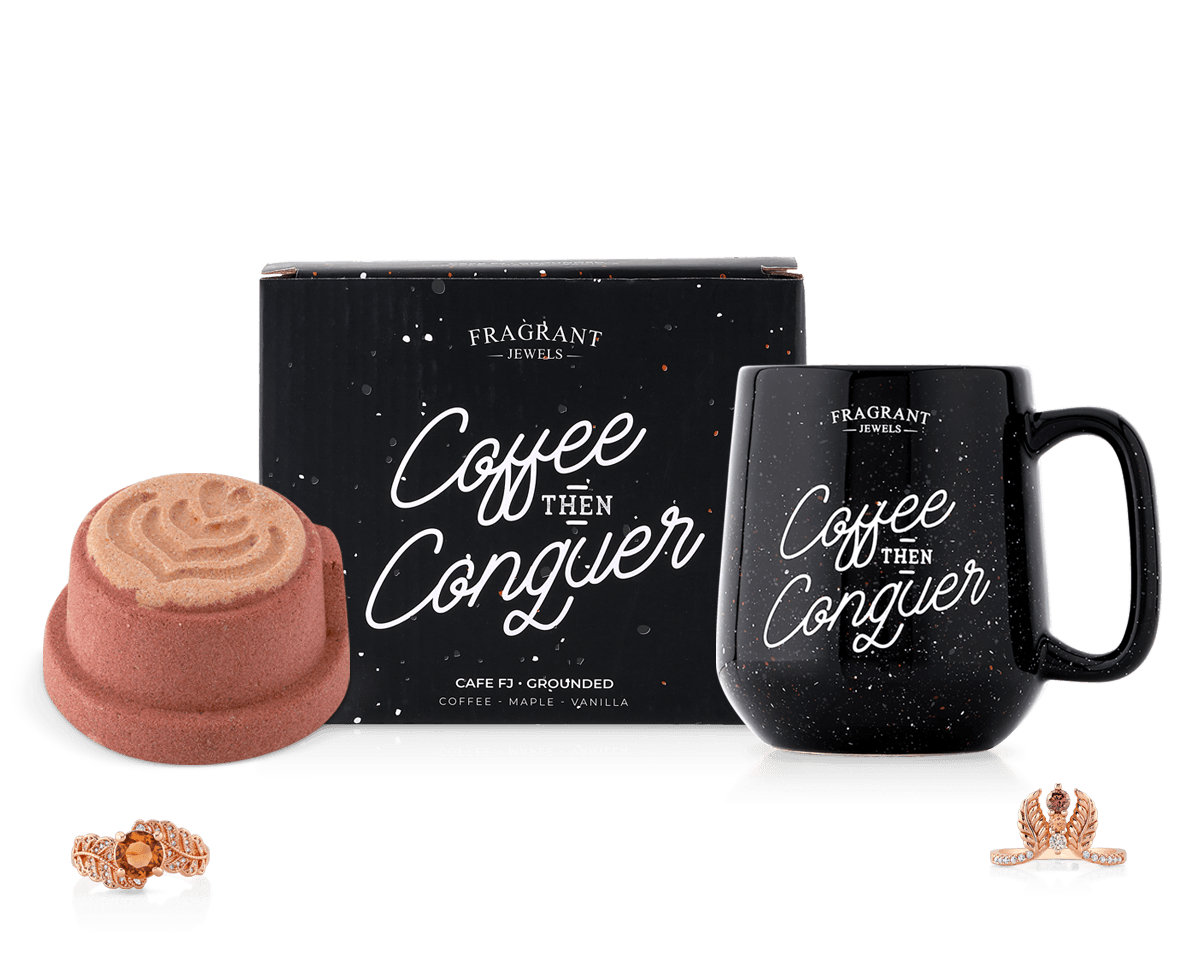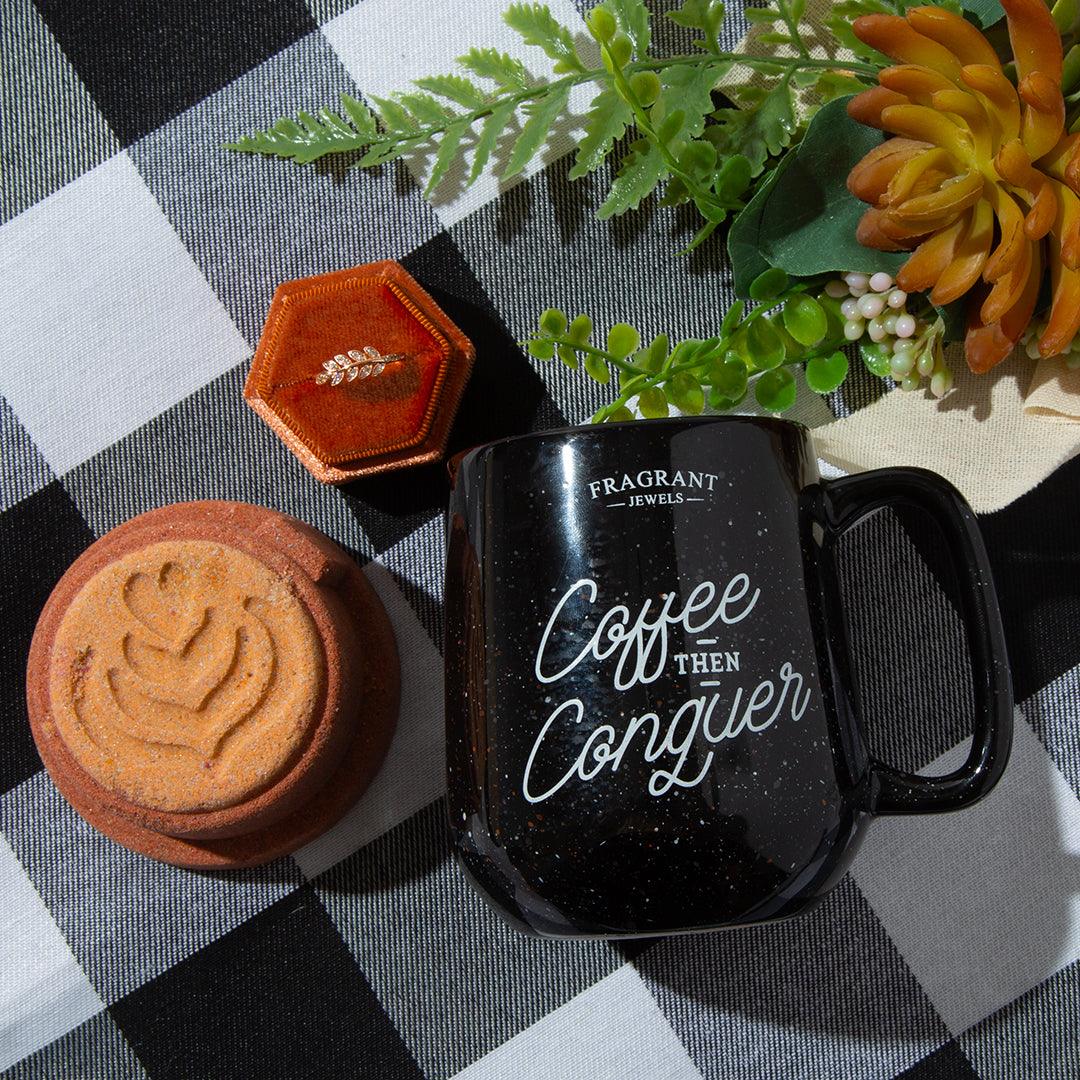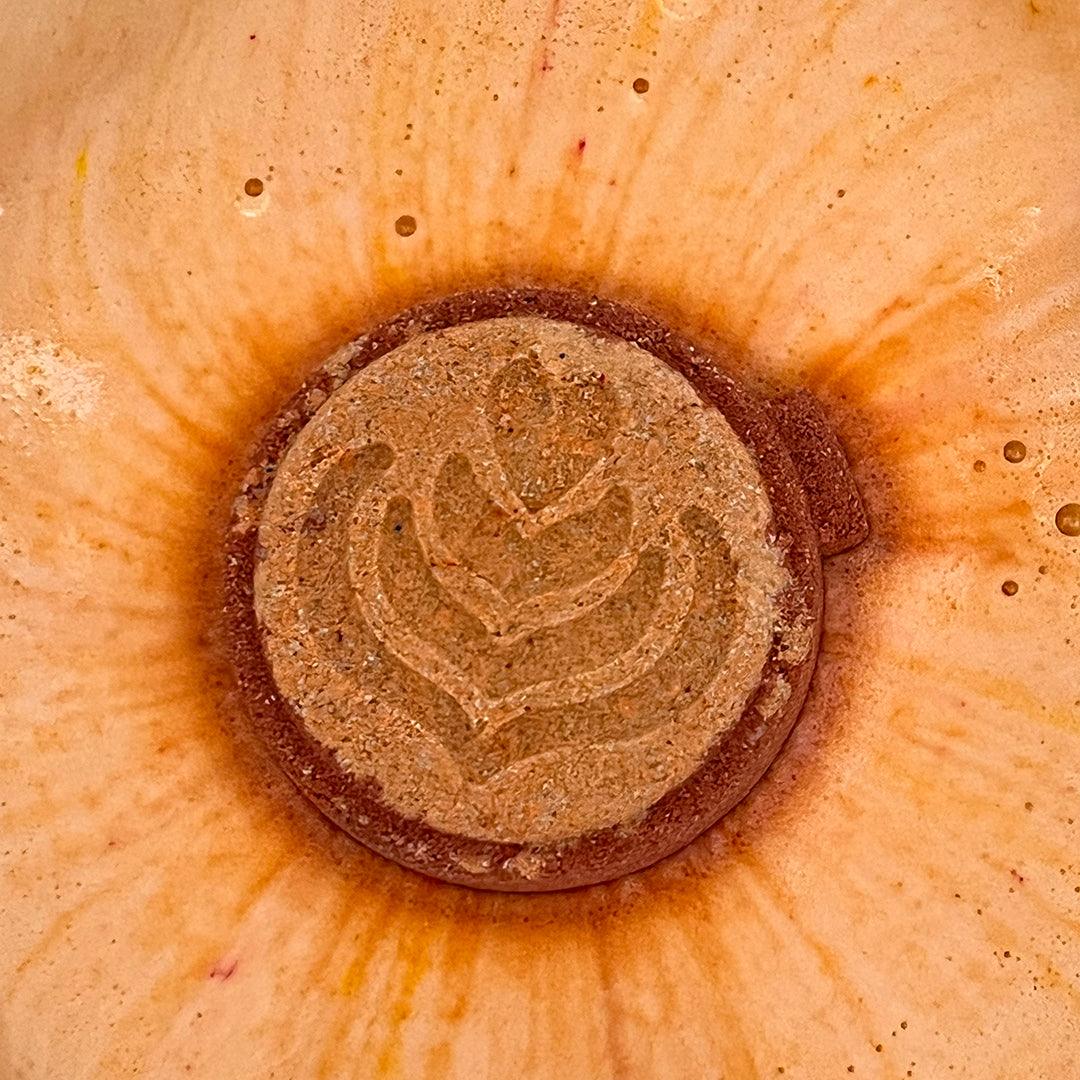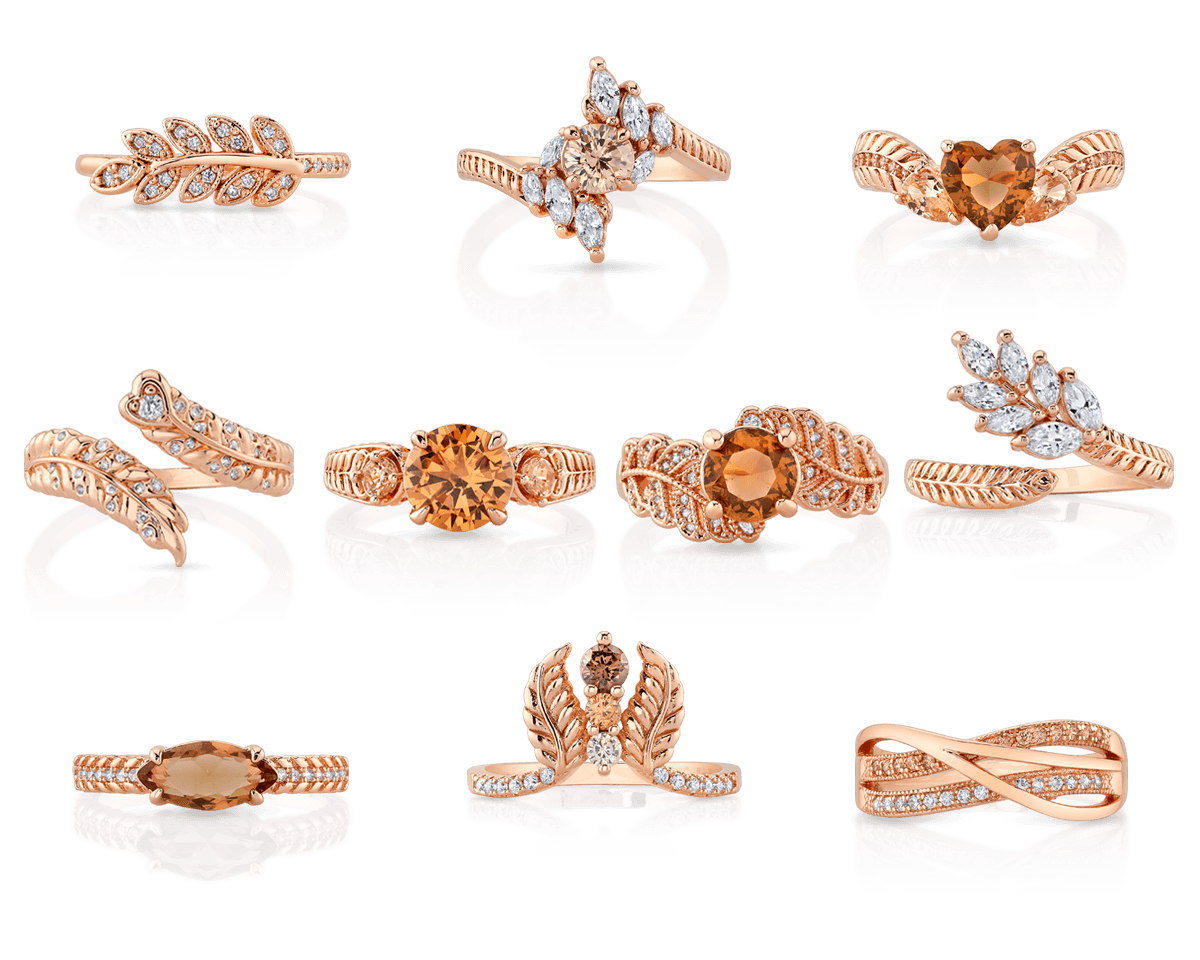 Shopping for someone else? Size 7 is the most popular women's ring size.