NEW
Catacombs of Paris Collection
Discover the darkness that lies beneath the City of Light with this bone-chilling new bath bomb and candle collection.
Embrace the eerie allure of our Catacombs-inspired candle
This ceramic candle emulates the bone-filled walls that have witnessed centuries of history. Evoking a sense of timelessness, this scent carries a dark, romantic blend of black currant and black rose harmonized with the ancient, woody nuances of Oud.
Invigorate your senses with a beautiful skull bath bomb
Turn an ordinary bath into an extraordinary ritual with this stunning bath bomb adorned with dried rose petals. Indulge in moisturizing swirls of black foam until you're finally rewarded with a drop-dead gorgeous beautiful ring.
THE JEWELRY
10 Intricate Rings
In the depths of your bath bomb and candle, discover a hidden surprise—a precious ring inspired by the Catacombs of Paris.
This collection of 10 rings is adorned with a mix of deep emerald crystals, white, and black CZs. Each design bears macabre details of skulls and bones, evoking the eerie allure of the Parisian crypt. These rings are crafted in rhodium-plating and drenched in the mystique of antique silver to accentuate every grim detail.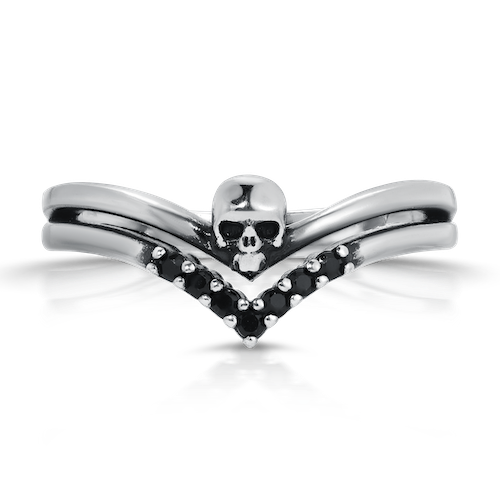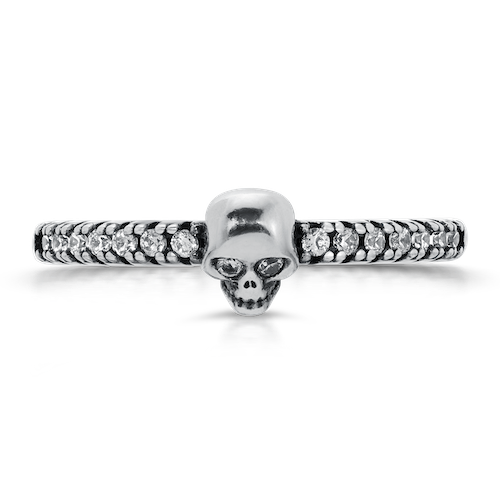 The products I have tried are amazing. The candles fill the room with their scent but are not overpowering. The bath bombs smell delicious and leave my skin feeling silky soft. The jewelry surprises are a fun incentive to get more. 
I've tried so many different bath bombs from many different companies and these are truly the best! They are super moisturizing, smell amazing, make beautiful bath art, and have ridiculously pretty rings inside. I'm completely addicted!
I love the little excited feeling of getting a present in each item, and the potential to get something valuable that I really love. One of the rings I got from a Fragrant Jewels bath bomb is my favorite ring - I never take it off and I get complimented on it constantly!
I love my FJ bath bombs! They are so moisturizing and the variety of scents offered is phenomenal. The colors are vibrant and fun, and they don't stain. Bath bombs are quite a treat and these are some of the best! 
OUR PROMISE
Not sure you like surprises? Don't know your ring size? Whatever is holding you back, we're here to put your mind at ease! We're so sure you'll fall in love with Fragrant Jewels, your first order is 100% protected. If you don't have an amazing first experience or your ring doesn't fit, we'll fix it. Refund it. Whatever it takes. Just reach out to our Customer Care Team. We're here for you!